View profiles of key members of the Sloane team below.
---
David George
Chairman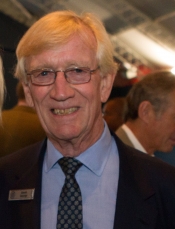 David George is the founder, owner and Chairman of Sloane Helicopters.
Since Sloane Helicopters' inception, David has continually evolved the Company to meet the growing market needs. The Company's first helicopter was an AgustaBell 47J and this was replaced by a Hughes 500 in 1972. In 1973, six Hiller 12Es joined the fleet and were used for crop spraying and forestry contracts throughout the UK. In 1976, David saw great potential in the new Robinson R22 and obtained the exclusive UK and Ireland distributorship for Robinson helicopters and the first Robinson R22 was delivered to the UK in 1979. In 1995, Sloane Helicopters became the sole UK and Ireland Distributor and a Service Centre for Leonardo Helicopters (formerly AgustaWestland).
David has been a Council Member of British Helicopter Association since 1971, is a Fellow of the Royal Aeronautical Society and has over 50 years of aviation experience.
---
Jeremy Awenat
Managing Director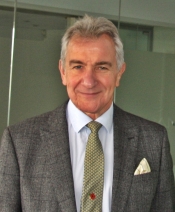 As the Managing Director, Jeremy is responsible for directing and controlling all of the Company's operations.
Prior to taking up his current position in 2006, Jeremy served as Managing Director of the Specialist Aviation Services group of companies. His previous experience includes serving as General Manager (Sales & Marketing) with World Aviation Support, a medium sized jet and turboprop maintenance facility, and working as Commercial and Marketing Manager for British International Helicopters, who primarily provided helicopter support for the offshore oil and gas industry. Jeremy's aviation career began with a short career commission in the Royal Navy's Fleet Air Arm before serving a further period with the Air Branch of the Royal Naval Reserve.
---
John Parnell
Director of Sales and Marketing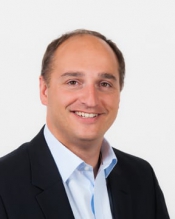 John is responsible for Leonardo and Robinson helicopter sales and managing Sloane Helicopters' wider sales and marketing activities.
In 2015 John worked for Milestone Aviation, gaining invaluable experience in helicopter financing and leasing. Prior to this, John worked for Leonardo for seven years in a variety of international government and UK commercial business roles. John was responsible for the UK and Ireland market for Leonardo. He led all commercial activity and introduced new helicopter fleets to leading operators in a variety of market segments, including EMS, SAR and UK MoD, whilst also working closely with Sloane in the corporate market. John started his aviation career as a UK military pilot, mainly flying Lynx helicopters and gaining broad operational and management experience.
A graduate from University of Newcastle, John has a BA (Hons) in Business Management.
---
Simon Underwood
Finance Director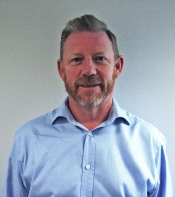 Simon is responsible for leading the finance department and managing the company accounts when he is not playing golf.
Simon was appointed Finance Director in 2015 having joined Sloane Helicopters in 2014 after a year with Patisserie Holdings PLC. From 2006 to 2013, Simon was the Finance Director of both Best Deal Insurance and Hannah, where he directed the accounting, compliance and administrative functions. Prior to this, Simon was Finance Director of the Abbott Group leading the accounting and purchasing function. Simon's finance career began in 1988 when he joined and trained with MacIntyre Hudson. During his 16-year employment, he spent the initial term as an auditor and then progressed to Group Accountant for the practice and both the internal and external groups of associated companies at the head office in Milton Keynes.
Simon has over 31 years of financial experience and is a Fellow of the Association of Accounting Technicians.
---
Roger Taylor
Head of Engineering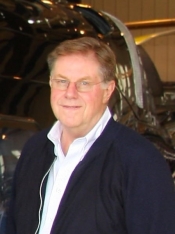 As the Head of Engineering, Roger's responsibilities include managing the hangar and maintenance requirements for Sloane's Sywell facility and its two sister facilities at Northolt and St Angelo.
Prior to joining Sloane in 2018, Roger was the Engineering Manager for Dubai Airwing/Helidubai. After working in the warmer climates of Trinidad, Nigeria and Dubai, Roger returned to England to embark on his journey with Sloane Helicopters.
Roger has a wealth of rotary-wing experience spanning over 41 years and has a broad depth of knowledge on Leonardo products.
---
Andy Wood
Technical Liaison Engineer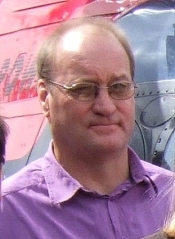 Andy provides technical support of Sloane's maintenance requirements.
Before joining Sloane in 2007, Andy was previously Chief Engineer at CHC's North Denes facility operating S76 and AW139 aircraft. In 2000, Andy joined Aeromaritime as Hangar Manager and prior to this was employed by Rotortech as Maintenance Manager. Andy's aviation career began when he joined the RAF in 1976 as an Aircraft Technician.
Andy has 43 years of aviation experience, holds B and C licenses and has type ratings on various aircraft including the AW109 and AB/AW139 series.
---
Lorraine Panter
Continuing Airworthiness Manager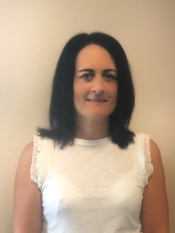 As Continuing Airworthiness Manager, Lorraine is responsible for all aspects of airworthiness including maintenance programme production and compliance, airworthiness directive embodiment, lifed component control and completion of airworthiness reviews on a varied fleet of helicopters.
Lorraine initially joined Sloane as a Tech Records Assistant in 2008 and progressed to the role of Continuing Airworthiness Supervisor in 2012. Lorraine was appointed Continuing Airworthiness Manager in 2018. Prior to her employment with Sloane, Lorraine was employed in a customer service role in the travel industry.
---
Mac McCormick
Compliance and Quality Manager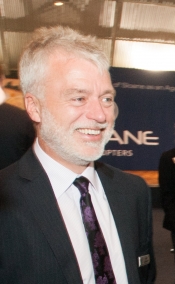 Mac carries out all duties necessary to maintain company accreditation to the required approvals. Mac's additional roles within the organisation include Safety Manager and Deputy Continuing Airworthiness Manager.
Mac joined Sloane in 1996 and has developed his experience by adding various Leonardo helicopter types to his licence whilst holding the posts of Deputy Maintenance Manager and Part 21G Production Manager. In 1987, Mac joined Alan Mann Helicopters where he was involved with all aspects of maintenance. Mac's aviation career began with a seven-year service as an Airframe Mechanic in the RAF.
Mac has over 39 years of aviation experience, holds B1 and C licences and has type ratings on various aircraft including the AW109 series.
---
Justin Wood
General Manager (Penzance)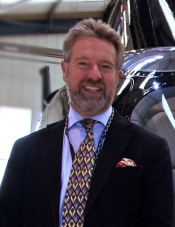 As the General Manager (Penzance), Justin is responsible for the day to day management of the Heliport and delivery of the Penzance Helicopters service between the mainland and the Isles of Scilly.
Starting his aviation career in the Royal Navy, Justin flew Sea King and Lynx helicopters from a variety of ships worldwide, was captain of a minesweeper and later served as Commander (Air) of the aircraft carrier HMS Invincible. He completed a further 13 years in the Royal Naval Reserve culminating as Head of the RNR Air Branch.
Having flown on the previous Isles of Scilly helicopter operation for over a decade until its closure in 2012, Justin has extensive knowledge of the benefits of a Penzance based helicopter service. He has also gained invaluable experience flying the AW139; having recently been employed flying the type on Search and Rescue missions. Justin is a Fellow of the Royal Aeronautical Society.
---
Gary Spender
Chief Pilot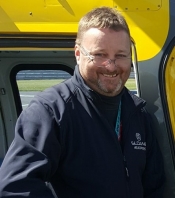 Gary is accountable for remote operations at the Coventry and East Midlands helicopter bases and is responsible for ad-hoc HEMS operations as well as flight operations at Sloane's Sywell facility.
Gary worked as a freelance flying instructor for Sloane between 2002 and 2004. He returned in 2013 when he was appointed Chief Pilot. Prior to his current post with Sloane, Gary was employed as Chief Pilot and Head of Training for London Helicopter Centre where he was responsible for the flying operations at five bases in the UK. Gary's career has included spells of freelance instructing for Biggin Hill Helicopters, Eastern Helicopters, Helisport UK and Patriot Aviation.
Gary is a Type Rating Examiner on the Leonardo AW109 series, the Bell 206 series, the Robinson R22 and the Robinson R44. He won the British Helicopter Association 'Eric Brown Award' in 2008 for his work in promoting helicopter safety in the UK.
---
Joe Moore
Head of Training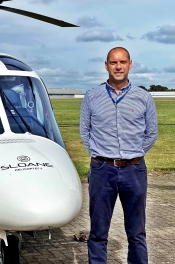 Joe is responsible for all aspects of flight training and ensures that Sloane provides a safe and secure training operation.
Joe started his piloting career with Sloane in 1990 when he first learnt to fly and completed his PPL(H) in an R22. Shortly after completing his hour building in 2000, he became an instructor and began instructing in the Sloane Flying School in 2001. Over the next six years he obtained type ratings in the R44 and B206 whilst becoming a CPL(H), FE(H) and FIC(H). Joe then became a twin-engine, Instrument Rated Pilot flying the AS355 and AW109 for anther operator. In 2009 he carried out a spell of freelance piloting including helicopter filming and VIP charters all over the country.
In 2012 Joe re-joined Sloane Helicopters as a HEMS Pilot and Line Training Captain for Air Ambulance services and also became a Type Rating Instructor on the AW109 in 2014. Since then, Joe has become the Deputy Chief Pilot and has taken on the Crew Training Manager role within the company, before progressing in his role in 2020 as the Head of Training.